Noel Kade, AIA, NCARB
---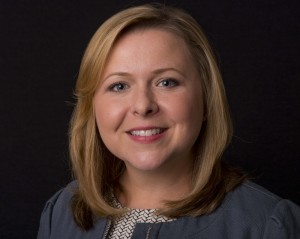 Lead Architect
Noel Kade joined Dolphin Architects & Builders in 2014 as lead architect.  In August 2015, the Charleston Regional Business Journal recognized Noel among their 40 Under 40, as a rising professional leader to watch.
Her passion for great design and keen listening skills results in custom-home designs that express the homeowner's sense of style and architectural inspiration. Noel's attention to detail results in floor plans, living spaces, and architectural features that achieve the lifestyle goals of Dolphin's clients.
During her 14-year career, Noel has designed and managed hundreds of residential, federal, medical, educational and commercial projects individually valued up to $29 million. Responsibilities included day-to-day management from design planning through construction, offering organizational skills and problem-solving techniques to ensure the highest level of quality for every project.
She began her career in Nashville with Johnson Johnson Crabtree Architects, creating healthcare and educational spaces across the country. Following eight years with JJCA, Noel relocated to Charleston as architect for Lindbergh & Associates, a multi-discipline firm specializing in Federal projects. While at Lindbergh, Noel utilized her expertise to secure numerous contracts matching client goals and needs with their budgets, while providing error-free drawings. In 2011, after O'Brien & Gere purchased Lindbergh and Associates, Noel rose quickly as a project manager and ultimately served as the Architectural Studio Leader for the Federal Sector.
Noel earned a bachelor's degree in Architecture from the University of Tennessee in 2002, while serving on the Dean's Student Advisory Council [DSAC]. Noel is an NCARB certified architect, registered in South Carolina, North Carolina, Tennessee and Kentucky.
She is married to a muralist and fine artist and is very active in the local art community. Noel's past and present civic and professional activities and certifications include:
• Board of Directors, 2013-Present, Charleston Chapter of the American Institute of Architects
• Architectural Review Board, 2014-Present, Oak Terrace Preserve in North Charleston
• Member – U.S. Green Building Council
• Leadership in Energy and Environmental Design (LEED) Accredited Professional
• Board of Directors, 2013, Society of American Military Engineers
• Construction Documents Technologist (CDT), Construction Specifications Institute
• Board of Directors, Rebuilding Together – Nashville
• March of Dimes – Nashville
Go To Top